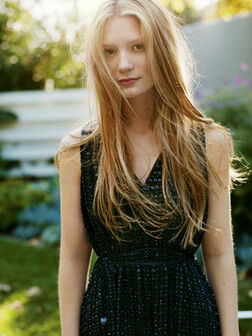 Brooke is the 15 year old daughter of Athena and is Roleplayed by Demigod Izzy.
Biography
Edit
She was born on March 31st to Athena and Jack Markus with Thaylene Markus and their brother Alexander Markus
Early Life
Edit
She was raised here by here by Thaylene and the campers. She doesnt have a life
Appearence
Edit
Brooke has long curly blonde hair, green eyes and her smile is bright as well as her personality
Alliances
Edit
None
Powers/Weapons/Abilities
Edit
Ad blocker interference detected!
Wikia is a free-to-use site that makes money from advertising. We have a modified experience for viewers using ad blockers

Wikia is not accessible if you've made further modifications. Remove the custom ad blocker rule(s) and the page will load as expected.