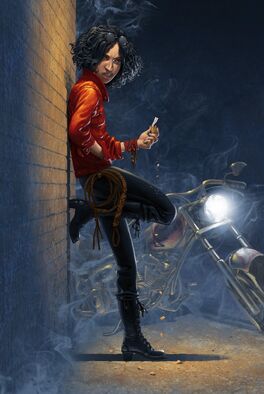 This is Nemesis' Cabin, also known as Cabin 16. Here you can find all children of Nemesis and powers they may have.
Winnie Kris (Counselor)
Brent Miller (Co-Counselor)
Powers/Abilities
Edit
Children of Nemesis can create chaos
They will gladly get revenge on anyone for people
They are usually mediators in arguements
They are usually pranksters
Ad blocker interference detected!
Wikia is a free-to-use site that makes money from advertising. We have a modified experience for viewers using ad blockers

Wikia is not accessible if you've made further modifications. Remove the custom ad blocker rule(s) and the page will load as expected.