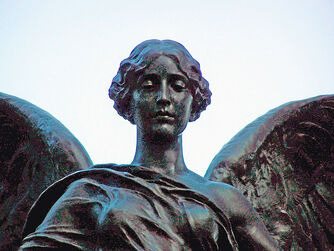 This is Cabin 18, also known as Nike's Cabin. You may find all of her children and the powers they may possess here.
Cameron Day (Counselor)
Cody Bennett (Co-Counselor)
Brooke Potter (Hunter)
  
  
Powers/Abilities
Edit
All children of Nike are very athletic.
It is impossible for a child of Nike to ever lose, unless it is their mother or half-siblings.
All children of Nike can grow Nike wings and fly.
Special children of Nike have superhuman speed.
Some children of Nike can influence others to have victory.
All children of Nike are sports prodigies.
Magical Items
Edit
Chest 626
Chest 627
Chest 628
Chest 629
Chest 630
Chest 631
Chest 632
Chest 634
Chest 635
Chest 636
Chest 637
Chest 638
Chest 639
Chest 640
Chest 641
Chest 642
Chest 643
Chest 644
Chest 645
Chest 646
Chest 647
Chest 648
Chest 649
Chest 650
Chest 651
Chest 652
Chest 653
Chest 654
Chest 655
Chest 656
Ad blocker interference detected!
Wikia is a free-to-use site that makes money from advertising. We have a modified experience for viewers using ad blockers

Wikia is not accessible if you've made further modifications. Remove the custom ad blocker rule(s) and the page will load as expected.