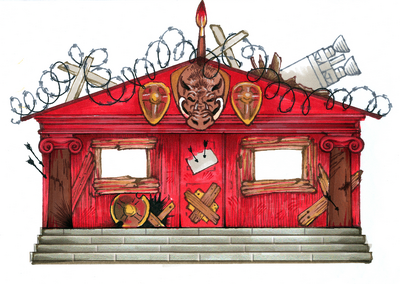 This is Ares' Cabin, also known as Cabin 5. It houses the children of Ares. It also has the powers and abilities children of Ares may have.
Mari Delhi (Counselor)
Emily Smitth (Co-Counselor)
Clarisse La Rue (former counselor)
Powers/Abilities
Edit
All children of Ares are violent.
All children of Ares are skilled in all types of weapons.
Children of Ares are high achievers.
Children of Ares are very skilled in concentration and battle tactics.
Children of Ares love to have a gameplan that is planned ahead.
Ad blocker interference detected!
Wikia is a free-to-use site that makes money from advertising. We have a modified experience for viewers using ad blockers

Wikia is not accessible if you've made further modifications. Remove the custom ad blocker rule(s) and the page will load as expected.