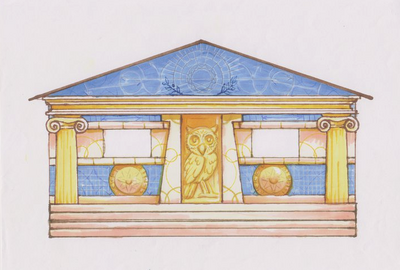 Athena's Cabin, also known as Cabin 6, is where Children of Athena live. You can see all Children of Athena here and their powers and abilities.
Powers/Abilities
Edit
Some Athena children have remarkable memories.
All Athena children are extremely intelligent.
Most Athena children make great leaders.
All Athena children are strong in battle.
All Athena children are calm and have their eyes toward the prize.
All children of Athena have their own Daedalus electronics.
Magical Items
Edit
Ad blocker interference detected!
Wikia is a free-to-use site that makes money from advertising. We have a modified experience for viewers using ad blockers

Wikia is not accessible if you've made further modifications. Remove the custom ad blocker rule(s) and the page will load as expected.