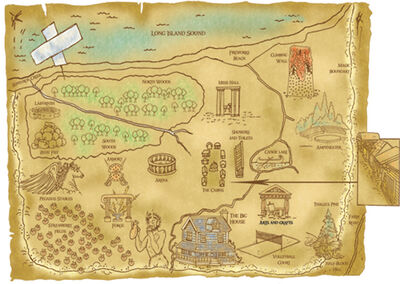 Camp Half-Blood is a training Camp for the children of a Greek god and a mortal. You can find the enterance here. It is located in Long Island, New York. Its Roman counterpart is Camp Jupiter.
Places to Go to
Edit
Boys' Showers and Toilets
Girls' Showers and Toilets
Bunker 9
Forge
Ad blocker interference detected!
Wikia is a free-to-use site that makes money from advertising. We have a modified experience for viewers using ad blockers

Wikia is not accessible if you've made further modifications. Remove the custom ad blocker rule(s) and the page will load as expected.