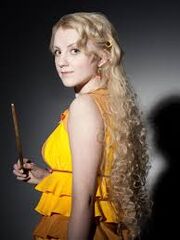 June "J.J." Fogee is a 16-year old camper at Camp Half-Blood. Her roleplayer is Abbyabbymc.
Biography
Edit
June "J.J." Kayleigh Fogee is a 16-year old daughter of Hecate. Her father is Seamus Fogee. June's dad is a doctor, Dr. Fogee. He works at a children's hospital. June loves her father very much. She also loves the summertime. June spends most of her time at Camp, because her father has such a busy schedule. June leaves Camp whenever she can to visit Dr. Fogee, but most holidays she stays at Camp. She is extremely shy, but once you get to know her she is very fun. She loves to play tricks on her friends and ever since the age of 7 she loved to play tricks on her father.
Early Life
Edit
On June's 10th birthday, Dr. Fogee got her a magic set. Instantly she fell in love with it. She used it every day of her life and used it for tricks. When she was 7 she got the knack for trickery. She always did funny things, like put rubber spiders in her father's shoes, and putting glue on chairs. Card tricks were especially her favorite. When she was 11, she had her first monster attack. She ran into a girl named Gabby Mendle, and instantly they knew they would fight together. June wasn't really scared, but when she found out that she had to go to Camp she worried about Dr. Fogee. He told her he would be fine and to go. She believed him and went on with Gabby.
Appearance
Edit
June has white-blonde wavy hair and a bluish-greenish-gray color eyes. She has thin eyebrows and is very pale. She is very mature-looking for her age, but is pretty.
Alliances
Edit
Ad blocker interference detected!
Wikia is a free-to-use site that makes money from advertising. We have a modified experience for viewers using ad blockers

Wikia is not accessible if you've made further modifications. Remove the custom ad blocker rule(s) and the page will load as expected.