Mariya's a daughter of Poseidon.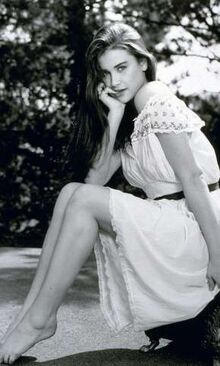 EARLY LIFE
Edit
Mariya does not remember her life. All she knows is that one day a girl said that she had drifted ashore from the sea. Mariya however, did remember one thing that she was the daughter of Poseidon and then the two girls along with a satyr made their way to Camp Half Blood. She was claimed by her father soon after her arrival with her best friend Lilian.
Alliances
Edit
Lilian Preston
Brian
None yet
Can breathe underwater
Manipulate water
Ad blocker interference detected!
Wikia is a free-to-use site that makes money from advertising. We have a modified experience for viewers using ad blockers

Wikia is not accessible if you've made further modifications. Remove the custom ad blocker rule(s) and the page will load as expected.