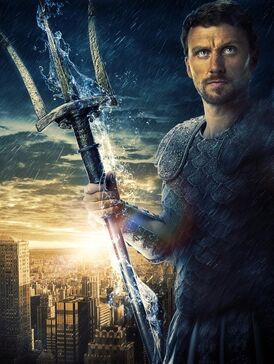 Posiedon is the Olympian god of oceans, horses, and sea creatures. His roleplayer is MermaidatHeart. His cabin is Cabin 3.
Relationships With Children
Edit
These are the relationships with Poseidon. Excellent is an A, good is a B, okay is a C, iffy is a D, and horrible is an F.
Miranda M.- Excellent
Percy J.- Excellent
Shields L.-Okay
Tyson- Excellent
Devon M.- Good
Alex B.- Excellent
Nixie D.- Good
Samantha H.- Good
Cammie H.- Good
India Z.- Good
Macy L.- Okay
Tori G.- Excellent
Brandon W.- Okay
Aimee S.- Good
Kora F.- Okay
Jake B.- Excellent
Amanda V.- Excellent
Logan H.- Good
Max H.- Excellent
Connor H.- Good
Issac S.- Excellent
Ashley E.-Good
Malone T.- Okay
Mia V.- Good
Jones T.- Good
Layne A.- Good
Scheduled Visits
Edit
None yet!
Places You Can Find Him
Edit
Undersea Kingdom
Throne Room
Ad blocker interference detected!
Wikia is a free-to-use site that makes money from advertising. We have a modified experience for viewers using ad blockers

Wikia is not accessible if you've made further modifications. Remove the custom ad blocker rule(s) and the page will load as expected.