Scarlet "Red" Samson is a 15-year-old  daughter of camper at Camp Half-Blood. She is roleplay by Trixie19.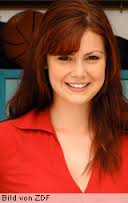 Biography
Edit
On the 19th of Arpil, Red was born. A man and Athena were her parents. Red never knew her father. She never knew his name. All she remembers is a smiling face looking down at her. This was a man that looked very kind.  Red grew up at a small house with Wendy and Quuin. They told her that she was found on their door step when she was about 1 & 1/2. So really, we don't know how old Red is.
Early Life
Edit
When Red was nine Quuin and Wendy moved to a new home in San Fran. 
Appearance
Edit
Red has red hair and a great smile. Her eyes change from brown to green.
Alliances
Edit
Not Yet!
Powers/Abilities/Weapons
Edit
Red is extremely intelligent.
She is very strong in battle.
 Red is calm and has her eyes toward the prize.
She is great at drawing and painting.
Red has a shield and a sword named Golden Strike.
Ad blocker interference detected!
Wikia is a free-to-use site that makes money from advertising. We have a modified experience for viewers using ad blockers

Wikia is not accessible if you've made further modifications. Remove the custom ad blocker rule(s) and the page will load as expected.